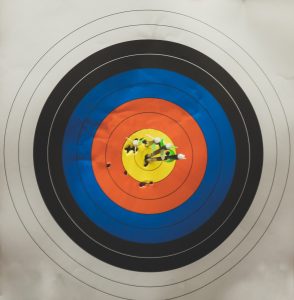 Having worked in digital marketing for 20+ years, it's easy for me to forget that not everyone understands how sophisticated the targeting options are within the main ads platforms such as Google and Facebook. (Whilst many organisations do use Google for their promotional activity, I've found that in the field of patient recruitment for clinical trials, nothing comes close to Facebook in terms of being able to generate quality leads in high numbers – which is why I focus on that platform for my service offering).
During a recent client meeting, then, it was refreshing for me to hear how delighted they were about the possibility of targeting an audience within a specific location – they previously having assumed that an ad on Facebook was similar to an ad on TV, being broadcast to anyone and everyone.
As a result of this conversation, I thought it would make sense to outline the basics of audience targeting on Facebook, as this is the core functionality that makes the platform so successful for promotional purposes.
Location Targeting
One of the fundamental benefits of Facebook advertising is the ability to target people in a specific location. You can, for example, choose to target everyone in the UK or another country. Or go even more specific and target by city or town. Or go even more specific still and target by dropping a pin on the map and only targeting people within an eg 1 mile radius.
When it comes to clinical trials at specific site locations, we're obviously only interested in recruiting participants who will be able to attend easily, so we'll generally only be looking at a distance of perhaps an hour's drive away from the clinic.
You might also want to look at targeting areas that are more likely to have the type of residents you're after for the trial – for instance if you anticipate your trial participants are more likely to be wealthy or educated.
Demographics Targeting
This is essentially the ability to target by age and gender – both elements that are very common features of a patient recruitment campaign, with usually a particular set of people being wanted for the trial.
So, for example, you might want to target men aged over 50, women aged 18 – 45, men and women aged 40 – 60 etc. Facebook's large amount of data about its users will enable you to focus on people within your target set, with a very high degree of accuracy regarding the focus on age range and gender. (The requirement to have a picture on Facebook is generally quite persuasive in ensuring people are honest and accurate in their descriptions of themselves!).
Interest Targeting
This is pretty much Facebook's 'killer app' when it comes to its targeting capabilities. Using a variety of sources – including the Facebook Pixel and tracking of users' activities online – Facebook has a very good idea of the sort of Interests people have. Tapping into this data allows advertisers to target people who are more likely to be interested in what they're offering.
In the commercial world, this enables, for example, travel agents to target people who seem to be interested in French holidays, car manufacturers to target people who are interested in rival car companies, furniture stores to target people who appear to be on the lookout for a new sofa etc.
Health-related targeting isn't quite so easy through Facebook, as they have strict rules about not being able to identify health-related traits of their users. However, there is a specific 'clinical trial' Interest – so we can target people who have previously expressed an interest in the subject. Plus we can target people based on their behaviour if it includes, for instance, having visited the website for Alzheimer's Research UK, Alzheimer's Society etc.
Another fantastic source of information that Facebook can draw upon is the enormous amount of interaction that occurs within the site itself. Thus someone who 'Likes' a Facebook Page that is relevant to our trials – such as the Facebook Page for a society dedicated to helping people with a specific condition – will automatically be included in any audience we develop that incorporates that Page as an Interest. (Not all Facebook Pages are able to be included as an Interest – but digging around a bit, or using a tool such as https://connectio.io – will usually yield some suitable Interests you can identify for targeting a relevant audience).
Facebook Ads Management Service
If you think your clinical trials could benefit from some suitable Facebook Ads targeting activity, but you don't want to go through the learning curve for yourself – get in touch for a quick chat about how I might be able to help.