My Philosophy
I'm committed to helping you succeed with generating leads or recruiting patients for clinical trials through digital advertising campaigns.
With 20+ years digital marketing experience – having started out before Google even existed! – I've seen lots of trends and fads come and go.
But the one thing I've seen be consistently successful in terms of generating leads from a website – which forms the basis of my fundamental philosophy of digital marketing – is to aim the right message at the right audience.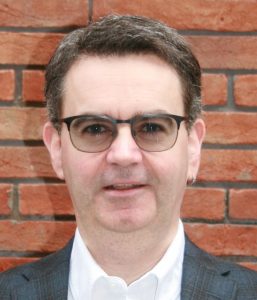 (Not exactly rocket science, you'd think, but it's amazing how many marketers build their campaigns seemingly in ignorance of this basic principle).
Digital Marketing Expertise + Extensive Experience = Patient Recruitment Success
My core skill is to provide you with a high number of quality leads and patients for your clinical trials. This is achieved through taking on board the essential learnings from the way the internet evolves, while at the same time incorporating the tried and tested marketing principles that have proven successful time and time again.
My Experience
I've worked in sales and marketing since the mid-90s, with my primary focus since 1998 being digital marketing and advertising.
Over that time I've worked with an enormous range of clients and organisations – from the very largest multinationals to the smallest 1 person operations – helping each of them to promote their message with compelling, sales-driven copy and laser-targeted digital advertising campaigns.
Since 2015, I've focused further into a specialism in customer lead generation and patient recruitment for clinical trials – generating tens of thousands of leads through managing over £2 million of ad spend through Facebook and other digital platforms.
My Motivation
As well as the opportunity to use my skills for online lead generation, promoting clinical trials also helps connect with a sense of a wider purpose. (My own parents' history with cancer and Alzheimer's being a constant motivation to ensure I deliver the highest quality leads in the highest possible quantity for every trial I promote).
Contact Me for more details and to discuss how I can help provide high quality customer leads or patients for your clinical trials